Rzeczyca is one of 10 communes in the Poviat of Tomaszów situated in the eastern part of the Voivodeship of Łódź and covering the area of 10,829 ha. It adjoins six communes, namely Cielądz, Czerniewice, Inowłódz, Nowe Miasto nad Pilicą, Odrzywół and Poświętne.
Location
The commune has a convenient geographic location, with the distance shorter than 100 km to two metropolises, i.e. Łódź and Warsaw. This offers equal opportunities for selling agricultural products and creating tourist offer for inhabitants of those cities. This is further facilitated by the vicinity of S8 and A2 roads. The commune's asset is its closeness to the expressway route Warsaw–Katowice.
Area
The area of 109 sq. km is inhabited by 4,674 people. Rzeczyca is a rural and agricultural commune, cherishing traditions and open to changes and challenges.  Its pure environment and wonderful landscapes help to develop eco-friendly agriculture and tourism, as well as cultivate tradition and culture. Good quality of the inhabitants' life and security guarantee stable development of the commune. The unemployment rate does not differ from the up-to-date one in the Poviat of Tomaszów and reaches ca. 7.7%.
Tourism
The highest tourist potential of the Commune is connected with the Pilica river flowing through it. The commune's land is a part of a larger tourist and recreation space in the region, namely the Tourist Area in the Pilica River Valley. It covers all communes in the region which are situated along the Pilica river. The tourist area discussed here is characterized by outstanding natural and cultural values enabling development of numerous forms of tourism. Within the Commune of Rzeczyca, there are also historical monuments, including St. Catherine of Alexandria Church, the shrine in Grotowice and mansions dating back to the second half of 19th century in Bartoszówka and Glina.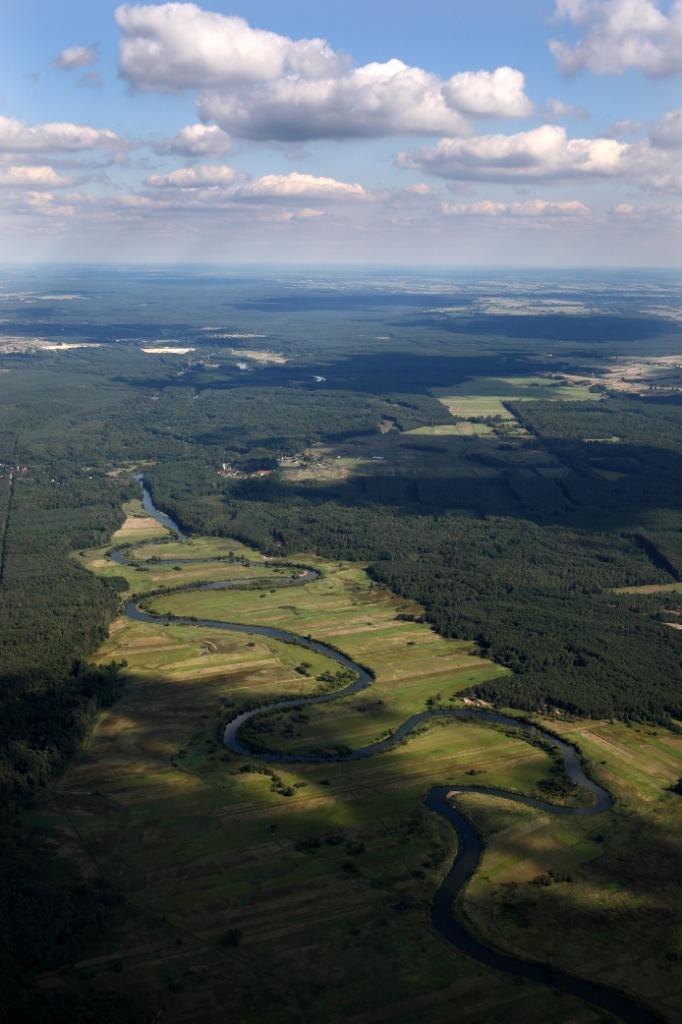 Transport
The transport infrastructure enables to travel within the commune using a network of asphalt roads, pavements and cycling paths. Close to 100% of the commune area has water supply systems, and 15% of it also the sewage system. The commune has extended sports and recreation infrastructure used by inhabitants, as well as developed public space. Entrepreneurship develops intensely in the building cluster, including a concrete plant, sand mines, timber processing and clothing manufacture. Local agricultural products also attract meat, vegetable and fruit production and processing plants.